2023__Cercai un motivo trovai la bellezza__Curva Pura__Rome, Italy
Exhibitions

Cercai un motivo trovai la bellezza
Curva Pura, Rome
a project curated by Millim Studio
ph: ©Tania Alineri
"Cercai un motivo trovai la bellezza"
is a project curated by
Millim Studio.
The exhibition aims to deepen and build a dialogue around the correspondence between aesthetics and function, intellect and sensitive sphere, within a harmonious research between identity and expressive freedom, functional objectivity and formal beauty declined in the different materiality and planning of the exhibited works. The iconic and material objects, mostly protagonists of the domestic environment, become the expression and practice of an incisive and significant design that understands beauty as a necessary need of the human being, useful for its balance and well-being.
The set-up, also curated by Millim Studio, was designed following the concept of "balance" by relating the "first element" that is needed to build an architecture, the brick, and the "last element" that goes to inhabit it, the product of design.
Formativity and sign, surfaces and textures, curvatures, orders and ornaments respond and correspond in plural stylistic languages, between formal value and usability, material quality and physical vitality, proportion and concordant singularities, combinations and compositions that are exuberant, as well as concretely harmonious. The aim of the exhibition is to stage a selection of design products that investigate the concept of beauty not as an added value, but as the intrinsic essence of the project.
Designers on show:
Giovanni Botticelli, Daria Dazzan, Millim Studio, Naessi Studio, Simone Fanciullacci and Antonio De Marco for Secondome, Giò Tirotto for Secondome, Tellurico, TIPSTUDIO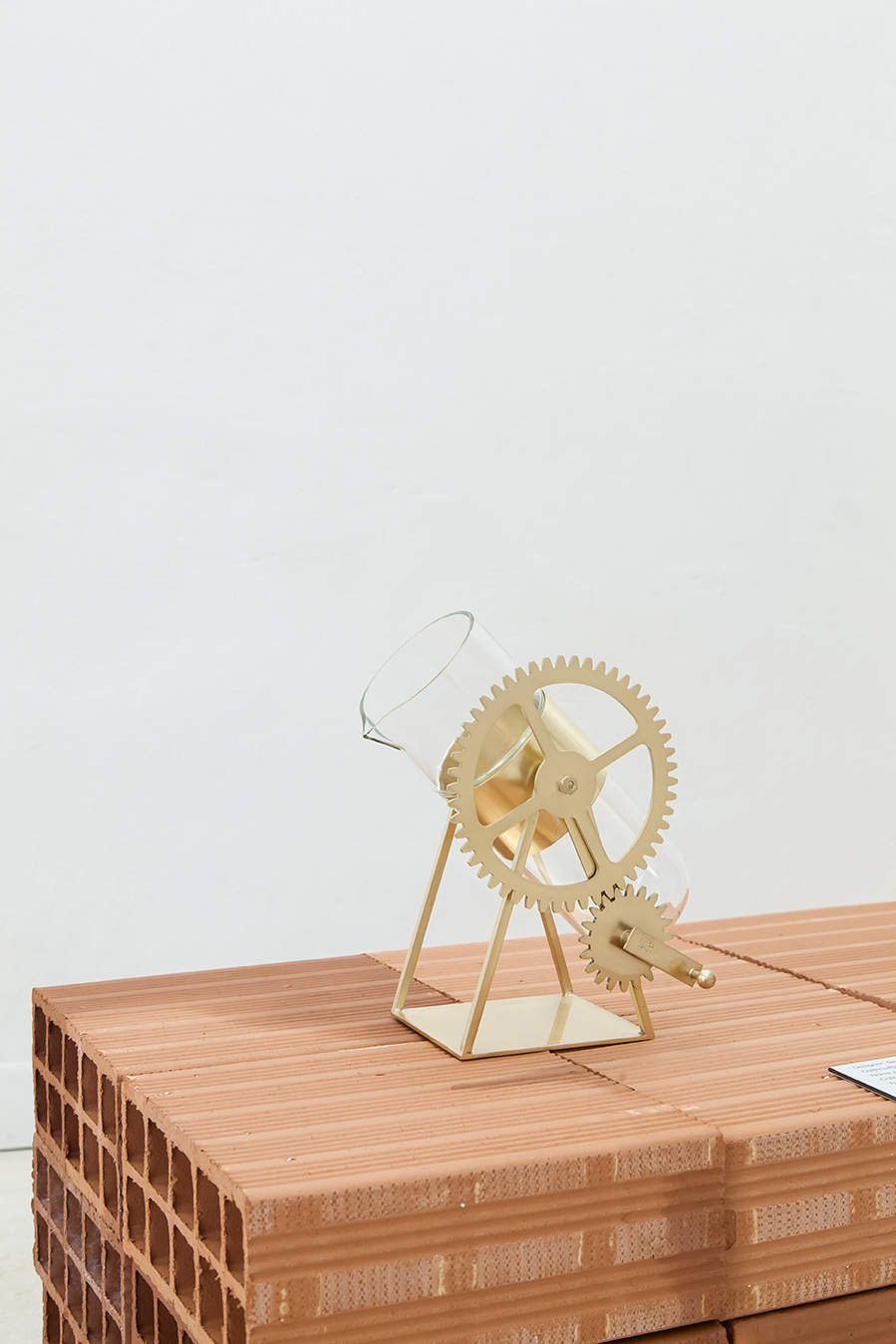 ph: ©Tania Alineri