2023__Fuori Contesto__Dopo?__Milan, Italy
Exhibitions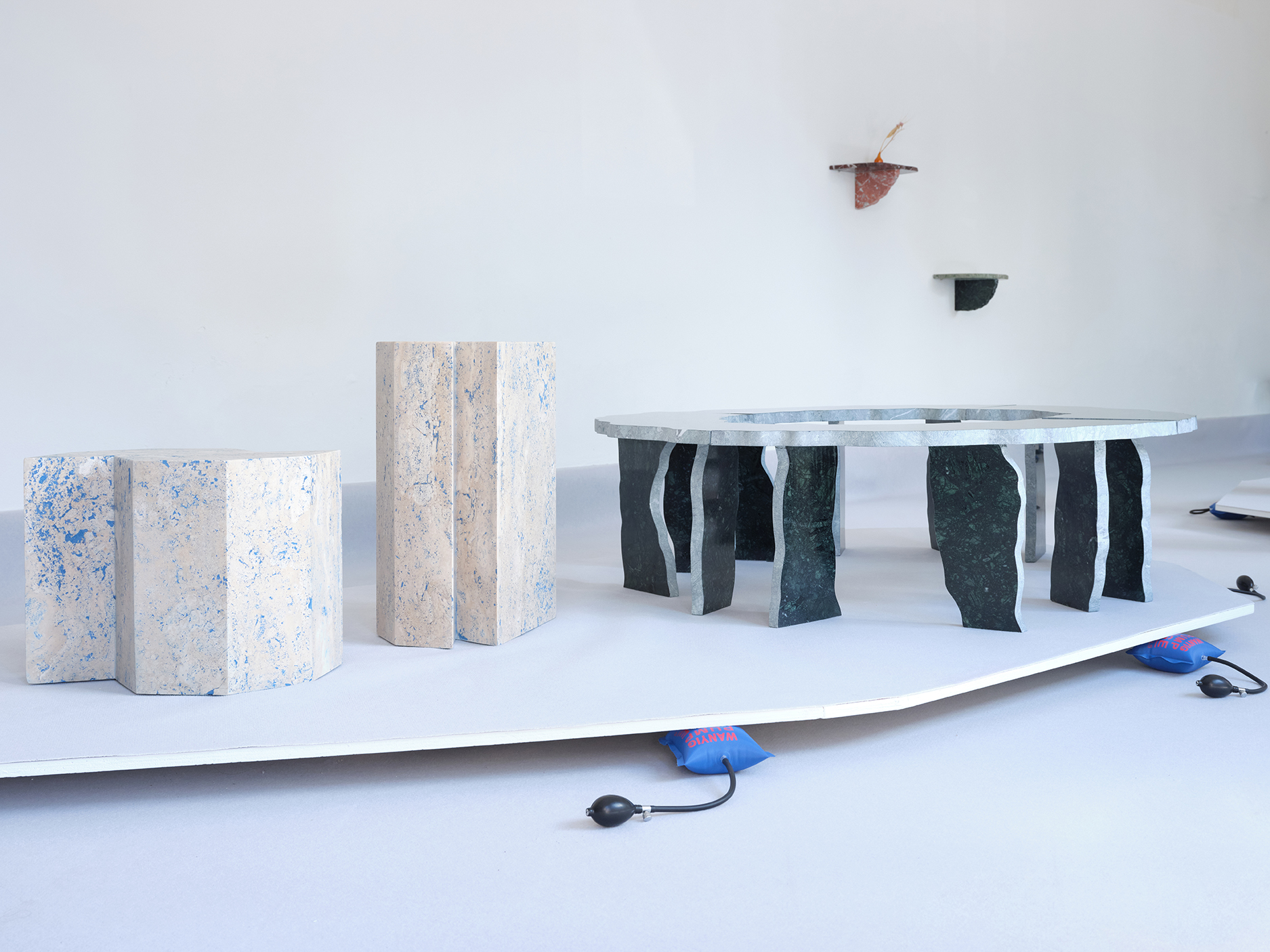 Fuori Contesto - mdw 2023
c/o Dopo?, Milan
a project by Millim Studio + Tellurico + TIPSTUDIO
in collaboration with 5VIE + Adorno
ph: ©Francesco Stelitano
A project by
Millim Studio
,
Tellurico
and
TIPSTUDIO
An exhibition dedicated to Italian collectible design in collaboration with
5VIE
and
Adorno
Designers on show:
Ilaria Bianchi, Millim Studio, Scattered Disc Objects, Simone Fanciullacci, Standard404, Stefania Ruggiero, Tellurico, TIPSTUDIO

"Fuori Contesto"
is a collective exhibition that investigates the state of collectible design in Italy
*
: it brings together eight independent designers and studios, which operate mainly by self-producing furniture or work closely with artisans.
The selection of professionals invited to the spaces of DOPO? moves in the opposite direction to an industrial context inclined to digitisation, optimisation, and extreme engineering of every phase of the production process. This is why the designers on show declare themselves "out of context": they aim at a rediscovery of manual skills, the contemporary interpretation of traditional techniques and methodologies, the reaffirmation of the uniqueness of the territories in which they work. The designers on show are often found knocking, door by door, on workshops and small businesses, doing valuable heritage innovation work. Their work must necessarily be slow and experimental, and admit error, the unexpected and imperfection.
Having surpassed the era of the "Great Masters" of design in the second half of the 20th century, and the daring companies that gave them ample space for experimentation, we now see the emergence of a new design horizon: with a much more capillary distribution over the territory of research and projects, localised and if we want to niche, but whose true value lies precisely in their plurality. This is why the exhibition avoids imposing a single topic on the participants but tries to highlight their differences.
The selection of designers is somewhat self-generated and arises spontaneously from the recognition of elective affinities between the professionals themselves. These personal and professional contacts, direct and indirect, form a network slowly built up over the years through exhibitions, meetings, and conversations. "'Fuori contesto' is also a place of encounter and (self) recognition between designers not only about their design practices and aptitudes, but also inherent to their status as workers. From the sum of individual experiences and personal connections, a generational mindset emerges, a common attitude, which the exhibition wants to reveal (or rather, question).
written by Salvatore Peluso
from an interview with Millim Studio, Tellurico and TIPSTUDIO
*What is Italian-ness today? Mobility is a characteristic shared by many of the designers in the exhibition: medium- and long-term international experiences are now commonplace. We find designers who were born in Italy and have been living abroad for years and people born in other countries who have chosen Italy as their country of adoption, as well as designers who work mainly in other countries while being resident in Italian cities.
ph: ©Francesco Stelitano